Top DAW and Recording Software
OnlineRock has compiled a list of the top Digital Audio Workstations (DAW) and has provided links to get the best prices on thess DAWs from Musician's Friend. We also offer deals on equipment, videos and books for musicians of any level.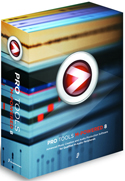 Digidesign Pro Tools M-Powered 8 DAW Software
- Digidesign Pro Tools M-Powered 8 software has all of the Pro Tools functionality users know and love with some exciting enhancements, double the inserts per channel, more customizability, and easier access to editing options than ever before. For use exclusively with M-Audio interfaces, M-Powered 8 includes many changes over the last version 7, including a gorgeous new user interface, dozens of plug-ins, five virtual instruments, exciting scoring and MIDI features, more editing and mixing capabilities, improved ease of use, and enhanced performance. It now supports up to 48 mono or stereo tracks, and comes packed with a huge collection of over 70 virtual instruments, effects, and sound-processing plug-ins, plus a high-quality sound library of nearly 8GB of loops to get you started creating music.

Steinberg Cubase 5 DAW Software
- Steinberg Cubase 5 adds even more creative possibilities and new technologies to the world's premiere music production software. VariAudio and Pitch Correct provide integrated intonation editing for monophonic vocal recordings. Groove Agent ONE and Beat Designer change the game for beat creation, while the revolutionary LoopMash seamlessly blends loops, creating unimaginable variations. VST Expression tools for composers combine with the first VST3 convolution reverb and improved automation for more dynamic mixes. An array of additional enhancements and 64-bit technologies boost performance—all designed to inspire further musical creativity and productivity.
Propellerhead REASON 4.0 Music Production Software
- Stronger, swifter, and smoother to work with, Reason 4 music production software will alter the way you create your music. It comes in the familiar shape of a classic studio rack, packed with all the gear you could possibly need: samplers, analog synths, graintable synth, vocoder, mixer, step-time drum machine, arpeggiator, compressors, EQ, and effects. A realtime multitrack sequencer provides full control over every detail, letting you create and edit your music quickly and intuitively. Reason 4.0 also has a massive sound bank full of sounds, loops, and patches for all possible styles of music. The devices and features added to Reason 4 software will not only inspire you to produce great tracks, they will provide you with new ways of doing so.

Apple Logic Studio
- Apple Logic Studio 9 serves up a complete set of professional digital audio applications for writing, recording, editing, mixing, and performing your music. Logic Studio 9 also boasts an enormous collection of modeled instruments, sampler instruments, effect plug-ins, and audio loops in a single box. With Apple Logic Studio 9 DAW software it's easy to get amazing sounds and amazing-sounding recordings. Use Logic Studio 9 to tackle any stage of your audio project without losing your inspiration along the way.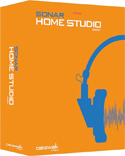 Cakewalk SONAR Home Studio 7 Recording Software
- A software package that gives you one of the easiest ways to turn your PC into a full-fledged music production studio. From start to finish, SONAR Home Studio 7 will help you capture your creativity and share it with the world. With SONAR Home Studio 7 you can record live instruments, vocals, or any audio source. You can easily edit audio, MIDI, and music notation too. The updated Loop Explorer gives you the tools to build backing tracks faster than ever. Add real instrument sounds using the included virtual instruments suite, and bring your mix together with studio-quality audio effects and professional mixing tools. When you are finished, share your music on the web or burn it to CD for fans, friends, and family. SONAR Home Studio 7 is the complete solution for creating and sharing professional quality music—now easier than ever.