OnlineRock has always been a destination to download music from the latest up-and-coming bands but now we have partnered with a few labels to expand our offerings. You can download free recent music from established acts as well as bands that are just starting out. If you have a song that you'd like to feature, click here. Please note that not all songs submitted will be accepted.
---
Free MP3: Young Jesus: Away
Click here to download MP3 file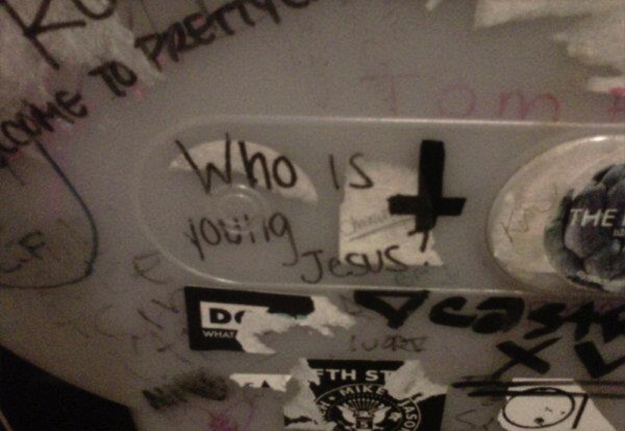 Free MP3: Zun Zun Egui: Fandango Fresh
Click here to download MP3 file

Free MP3: MiniBoone: Brand New Thing
Click here to download MP3 file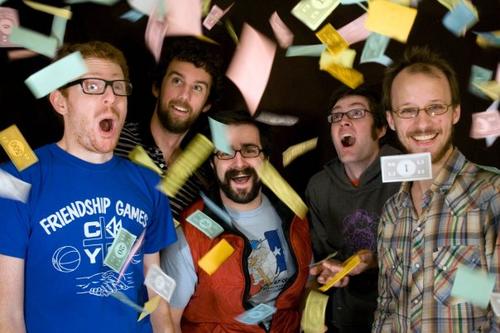 The new MiniBoone CDEP, On MiniBoone Mountain, will not be out until Nov. 8th. But we here at OnlineRock are so excited about these new tracks that we want to share the soon-to-be smash hit single, "Brand New Thing," for FREE!
Free MP3: The Cinema Twin: Red Gtr. (Robin Guthrie Version)
Click here to download MP3 file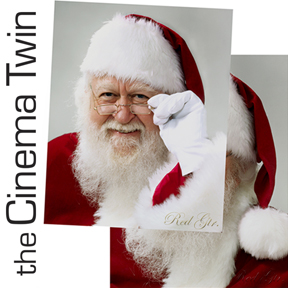 The Cinema Twin is a new project headed-up by Zollie Maynard and Jason Chimonides, whose stock-in-trade is some of the most matter-of-fact dream pop I've heard since I was wearing oversized sweaters and dabbling in eyeliner.
Free MP3: The Dig: You're already gone
Click here to download MP3 file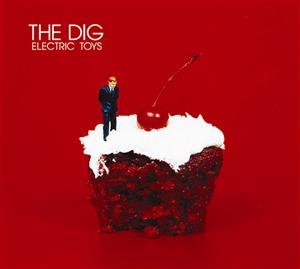 The Dig are a rock band from NYC. Their music, written by the bands' three main songwriters, is often based on early rock n roll song forms layered with synths and delivered by alternating lead vocalists. Singers Emile Mosseri and David Baldwin have been making music in various bands together since they were 11 years old. They met up with keyboardist/guitarist Erick Eiser while still in high school, and after writing music together throughout college they eventually moved to New York CIty and formed The Dig.
Free MP3:Live Ones: Right on Sister
Click here to download MP3 file

Live Ones began playing rock n' roll together at the beginning of the current century in Williamsburg, Brooklyn. They cite influences such as the power and simplicity of primal rock acts The New York Dolls and Iggy and the Stooges, as well as the speed, humor, and economy of bands such as The Ramones and X-Ray Spex.
Free MP3: Cassettes Won't Listen: Perfect Day
Click here to download MP3 file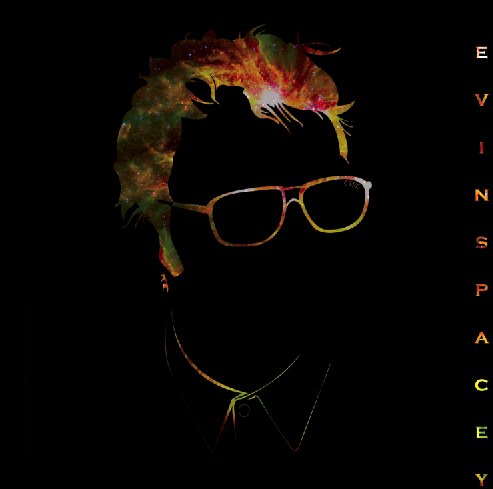 Cassettes Won't Listen is the Indie rock & Electronic one-man project of multi-instrumentalist and producer Jason Drake based out of Brooklyn, New York. Over the last few years Cassettes Won't Listen has received press from the likes of Spin, Perez Hilton, URB. Cassettes Won't Listen has also done official remixes for notable artists such as: Aesop Rock, El-P, Midlake, Mr. Lif, Morcheeba.
Cassettes Won't Listen Website
Free MP3: Two Crown King: We Get Down
Click here to download MP3 file

Two Crown King have always impressed me with how they get their fans excited and cultivate an audience. Today they dropped a new single off an EP that should be hitting the public soon. The launch was pretty simple. They put up a domain, www.startshardstayshard.com, that counted down the seconds until the new single came out. There was a tiny box to throw your email into with the suggestion it might be worth your while.
Free MP3: The Jezabels: Mace Spray
Click here to download MP3 file

Since releasing their second EP, She's So Hard, in November 2009, the four-piece have toured the country supporting Tegan & Sara, Katie Noonan and Josh Pyke, and as headliners in their own right (selling out shows nationally in the process). They've watched Hurt Me, the lead single from She's So Hard, receive heavy rotation on radio in Australia and abroad, a feat also achieved by its follow-up, Easy To Love. Fittingly, The Jezabels have seen their fanbase grow every step of the way – sometimes in the most unexpected places.
Free MP3: Evaline: Beneath the Fire
Click here to download MP3 file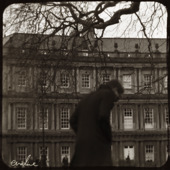 Emo-rock act Evaline began in the summer of 2001 in Turlock, CA. Initially called Holiday, the band released its first EP, To Whomever May Still Be Concerned, in fall 2003. Changing its name to Evaline the next year, the quintet was comprised of Richard-Jonathan Perry (vocals/keys), Christian Lewis (guitar), Steven Forrest (drums), Dominic DiCiano (guitar), and Steven Pederson (bass/synth). Their music soon fell on the ears of the Used's Quinn Allman; the band would later trek up to Salt Lake City...
Free MP3: L'Altra: Winter Loves Summer Sun
Click here to download MP3 file

L'Altra's take on indie pop is a gentle wash of hushed guitar, rolling piano, subtle electronics, measured rhythm, synths and strings; all supporting Lindsay and Joe's call and response vocal musings. The band, as if taking a cue from it's name: ('the other woman' in Italian), is truly beyond this world...After a six year hiatus following their equally critically acclaimed album 'Different Days' all lead to a welcomed reunion of the dark and stormy partnership of singer-keyboardist Anderson and singer-guitarist Costa.
Free MP3: Hafdis Huld: Synchronised Swimmers
Click here to download MP3 file

Hafdis Huld is an Icelandic siren with a growing reputation for being one of the most entertaining performers to ever grace a stage or an interviewer's couch. It's a lot to do with her wonderful voice, and songs full of vivid images and catchy hooks, and it's partly that her Icelandic accent is delightfully sexy and she is undeniably beautiful. The New Album, 'Synchronised Swimmers', her second solo album, explores bigger sounds and has a live, organic feel. It was released in November 09 on special early license to the Sena label in Iceland, where it debuted at no, 2 in the album charts.
Free MP3: Lights On Moscow: Lord, Let Me Know
Click here to download MP3 file

Lights on Moscow are Hazel Wilde (Aorta) and Justin Lockey (songs) and like their sound, their influences are big and small. Hazel; slyly singing songs subdued and confessional, gentle Fuzzy, major-chord fizz. Blistering. quasi-psychedelic ruminations, guitar drones Justin; bashing melodies that collide with an undercurrent of sad chiming and celestial sweet spots Together their music explodes into hallucinatory Indie noise pop hinting blues and folk.
Free MP3: The Soft Province: One Was a Lie
Click here to download MP3 file

Somewhere in the two thousand-mile-journey between the capital of Saskatchewan and downtown Montreal exists a new body of music called The Soft Province. It's where the two musical minds of longtime friends (and Besnard Lakes co-founders) Jace Lasek and Michael Gardiner met to explore and draw the new borders that make up the 45 atmospheric minutes of their album, also called "The Soft Province". There is a certain majesty to the melody. It's in the dusky album's air. It's in the earthy ten-track formation. And most importantly, it's in the songs. Release date February 22, 2011
Free MP3: The Beatin's: Idlin'
Click here to download MP3 file

The Beatin's is the musical collaboration of Stewart Lupton and Carole Wagner Greenwood. While Lupton is well known in music circles as the singer and front man for the popular 90's band Jonathan Fire*Eater, Greenwood is just beginning her foray into writing and recording music. A Little Give and Take was released as limited-edition vinyl only in 2009. Greenwood and Lupton hand made each package and stuffed it with original paintings, telegrams, a mini chapbook of poetry, envelopes filled with the detritus of the song-writing process and Victorian-era optical toys.
MP3: Avi Buffalo: Remember Last Time
Click here to download MP3 file

Avi Buffalo was once just the kid named Avi (short for Avigdor Zahner-Isenberg). He's now singing and playing guitar, but was then a vaguely aspirational skateboarder living in Long Beach, who figured between hip trauma and a never-quite-conquered fear of dropping into a half-pipe that he might need to come up with something else to do with the rest of his life. His parents never got around to getting him the Game Boy he wanted, so he turned to a handily local guitar. Years of 12-hour days attacking that (plus lessons-to-mentoring with seriously iconoclastic local blues guys) revealed a pretty preternatural talent for making a very special kind of bent but lovely pop song. On tour now!
Exclusive MP3: Manouk: Untitled (Sigur Ros Cover)
Click here to download MP3 file

It's been years since Manuok's Scott Mercado emerged on the music scene - Dave Eggers dubbed Manuok "the best new band name" at its inception - and he's spent most of the time since on the road. After his cover of "Untitled" won praise from Sigur Ros as the best cover they've heard, Mercado was spurred on to work not only on The Old Horse, but also on multiple independent film soundtracks. Every moment on The Old Horse was mixed, mastered and recorded by Mercado himself and the album is a profound reaction to the death of his grandfather. There are hours of secret recordings of his grandfather's stories and life lessons.
Exclusive MP3: Oholics: Lose It
Click here to download MP3 file

Oholics are a six-piece psychedelic rock band hailing from Gothenburg, Sweden. They formed in 2005, when they discussed the lack of real rock acts in Sweden. Since then the mission has been to create mind-blowing, beer-fueled rock tunes. The music is often described with reference to early Stones mixed with Pink Floyd, Primal Scream, Oasis, Strokes etc. London meets New York. All songs, except the Syd Barrett cover; Lucy Leave, are written by Oholics and produced in a higher state of consciousness together with their somewhat confused but highly spiritual guide Ebbot Lundberg (The Soundtrack Of Our Lives), in the inspiring Svenska Grammofon-studion, Gothenburg. Disgraceland
is available now.
Exclusive MP3: White Apple Tree: Mr. Sanity
Click here to download MP3 file

San Diego based electro-rockers White Apple Tree first turned heads when their 2008 release Snowflakes was featured on the hit TV show Gossip Girl. The success of the pick up and the audience's reaction to the song created strong demand for this full-length album release. With Velvet Mustache, brothers Ryan and Taylor Lawhon along with Stefan Mac use quirky synths, lush ambient guitars and the occasional four-on-the-floor kick to create a unique and refreshing take on modern electronic music. Lead single, Youth, has already caught onto the ears of many with its edgy electro-rock beats and insightful lyrics.
Exclusive MP3: Standing Shadows: Desert Rain
Click here to download MP3 file

From Los Angeles, Dan Silver and David Miltenberger have put their hearts and souls on the line to create Standing Shadows. Combining elements from progressive, alternative, indie, and electro-obscura-shoegazer-rock, Standing Shadows have dared to push the envelope of sonic creativity, while remaining catchy and intoxicating. If you think you've heard their music on TV already - you have! The band has earned placements in the new 90210, The Cleaner, The Shield, and Harper's Island TV shows. Standing Shadows can also be heard in the in-game Trailers in Guitar Hero 5, backing the interviews with Matt Bellamy (Muse) and Shirley Manson (Garbage).
Free MP3:The Black Atlantic: Heirloom
Click here to download MP3 file

The Black Atlantic is an acoustic indie pop band from Groningen, the Netherlands. Their music is an introspective and intimate affair of melancholy, folk influenced acoustic pop, relying heavily on vocal harmonies and melody on soft strummed guitars, piano and minimal percussion. The band often uses nature imagery to express their stories on love, death and family. The band has toured in various incarnations around the world (US, EU, UK) and have played with bands such as Nada Surf, Patrick Watson and Saturday Looks Good to Me. Their debut album, entitled "Reverence for Fallen Trees", was recorded in a log cabin in the Adirondack Mountains of upstate New York.
Free MP3: The Middle East: The Darkest Side
Click here to download MP3 file

What we do know is that The Recordings Of The Middle East was originally self released by the band in 2008 and sold through their website. Thanks to Spunk records it was re-issued for the first time with new packaging and a new tracklisting in 2009. 2010 will bring with it their first SXSW. We have yet to see how their beautiful live show and songs will translate in front of an American audience for the first time. Armed with lush-layered melodies, gut wrenching lyrics and polished sound I would aim to bet that they will win over many ears and hearts down in Austin. Stay tuned...things are only heating up for this pack of Aussies.
Free MP3: Califone: Funeral Singers
Click here to download MP3 file

In an underground music landscape where 140 characters equals "journalism" and lone MP3s propel bands to momentary internet stardom, bands are here today and gone tomorrow. Califone is a band that defies this blueprint. Their albums are full of layers and textures, offering endless depth, entire universes to lose yourself in – and beyond the thick spectrum of sound, they do something even more important: They write great songs. Califone is a band that will stand the test of time.
Free MP3: The Ruby Suns: Cranberries
Click here to download MP3 file

Fight Softly is the second album for Sub Pop by New Zealand's pop masters The Ruby Suns. Ryan McPhun (their prime mover) has the kind of voracious musical mind that cites as equal influences '80s New Jack Swing and modern Angolan kuduro, Fleetwood Mac and Britney Spears, Brazilian tropicalia and Argentinean cumbia. He's the kind of diligent, meticulous soul that spends days hunched over a laptop in a tiny rented studio in Auckland, NZ just to perfect a sequenced drum track (mission accomplished). And Fight Softly is the kind of head-spinning combination of big-picture vision and sumptuous detail that only comes from an artist with an urgent need to express all the stuff he's seen. And you can dance to it!
Free MP3: Sharon Van Etten: Love More
Click here to download MP3 file

The Brooklyn-based songstress sings folk music for lovers—lovers of heartache, of life, of raw human emotion—laying graceful vocals like lace over crooning, acoustic guitar that feels straight out of the bedroom. Her lyrics seem to come from the depths of midnight thought, speaking to us as if in moonlit conversation over life's great truths. Yet she achieves this intimacy not through grandiose statements, but in tiny details: a toe-touch, a bloody knee…the little moments we've all known that take on meaning far greater than they may at first seem to possess .With guitar in hand, she is the first featured artist in the Shaking Through music series from WXPN and Weathervane Music.
Free MP3: Lou Barlow: Gravitate
Click here to download MP3 file

On October 6, Merge Records will release Lou Barlow's new album, Goodnight Unknown. From the surging opening track "Sharing" to the surprisingly soulful performances on "The Right," Goodnight Unknown benefits from Barlows tunefulness and his decision to record the record relatively quickly, with old friends and new. The Melvins Dale Crover adds inspired drum work throughout, and Goodnight Unknowns urgent sound owes just as much to frequent Barlow collaborator Imaad Wasif (Yeah Yeah Yeahs, alaska!). The records considerable power also stems from the new talents on board, including producer Andrew Murdock and Lisa Germano.
Click here to download MP3 file

Wye Oak will release their new album, The Knot, on July 21st. The Knot was written and recorded by Andy Stack and Jenn Wasner in rural Cumberland, MD and in their Baltimore living room. Jenn and Andy spent much of If Children, their debut album, submerging their songs of youthful love and dread in a distortion haze, but The Knot starts with a bell. From the first clarion-clear note, Wye Oak's collective vision is sharpened on The Knot, a set of songs that sway, stretch, and scream while always reaching outward for a personal connection.
---